The lazy days of summer are here, the kids are out of school, you've lost your desire (or time) to be productive. I get it. You've got things you wanted to do, but didn't finish before the kids interrupted you and they're just sitting there staring at you and haunting you. It's easy to fall into a slump this time of year, but you don't have to, you can beat it in one week with these easy steps. Let's declutter your business.
Day One: Blog Posts
Get in there and finish those half written blog posts. Spend one day getting them all polished and scheduled to publish. It's great to get a post started and leave it in draft mode until you finish it up, but you have to go back and finish it! It's doing you no good just sitting there, waiting. Scheduling posts, if you can write more than one in a day, is a great way to free up some time. Spend a day or two writing when you can and you'll always have content to post (ahem, a lesson I need to learn myself!)
Day Two: Client Contact
I know you have some clients you want and need to follow up with, but you keep putting it off. Following up and staying in touch with past clients is the best way to bring them back to you. Spend a day getting those follow up emails and calls done. You'll feel much better, they'll feel special and it's one less daunting task hanging over you.
Day Three: Update Your Website
Grab a backup and update Wordpress and all of the plugins. If you have someone doing this for you, kudos to you! This is an easy to outsource task and so worth it. Once you've got everything on the backend updated, look over your pages and see if any information or pricing needs updated. Have you been considering a facelift for your website, contact your designer (that's me!) and get the ball rolling. If a new site is something you've been considering, it'll make you feel much better once it's done.
Day Four: Social Media
Spend today scheduling some Facebook and Twitter posts. Scheduling these ahead of time will lessen the amount of time you spend on those time-suckers each day. Some of the easiest posts for Facebook are image posts that include quotes, spend a little time today creating some quotes and get them scheduled. I just put one together, you can click through and share it on your page! Just click the image and you'll be taken to my Facebook page where the image is already uploaded and ready for you to hit share. Need help scheduling on Facebook? There's a blog post for that!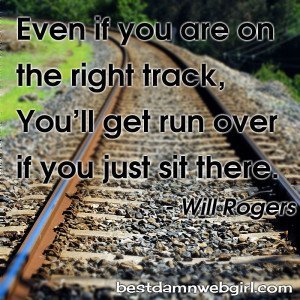 Day Five: Straighten Your Desk
A clean workspace will leave you feeling much more productive and ready to tackle anything. Take a few minutes today to put away all of your markers and pens, throw away old sticky notes, carry dirty dishes to the kitchen. File away anything you don't need anymore and sort through old mail. It'd be great to dust off your work surface as well. When all is clean and looking nice, take the kids to the pool. You deserve a little time in the sun after a productive week!
While this will get you back on track to productivity, it's not a bad idea for it to become a weekly routine, at least for the summer. Doesn't it feel great to be organized and no longer have those "things" hanging over you for you to keep putting off until tomorrow?
https://instanticity.net/wp-content/uploads/2014/07/declutter-your-business.png
788
940
sap114
https://instanticity.net/wp-content/uploads/2019/12/logo-2019b-300x96.png
sap114
2014-07-07 12:29:03
2014-07-07 12:29:03
Declutter Your Business in 5 Easy Steps